GASTOWN REAL ESTATE

- "Vancouver's Most Historic Neighbourhood"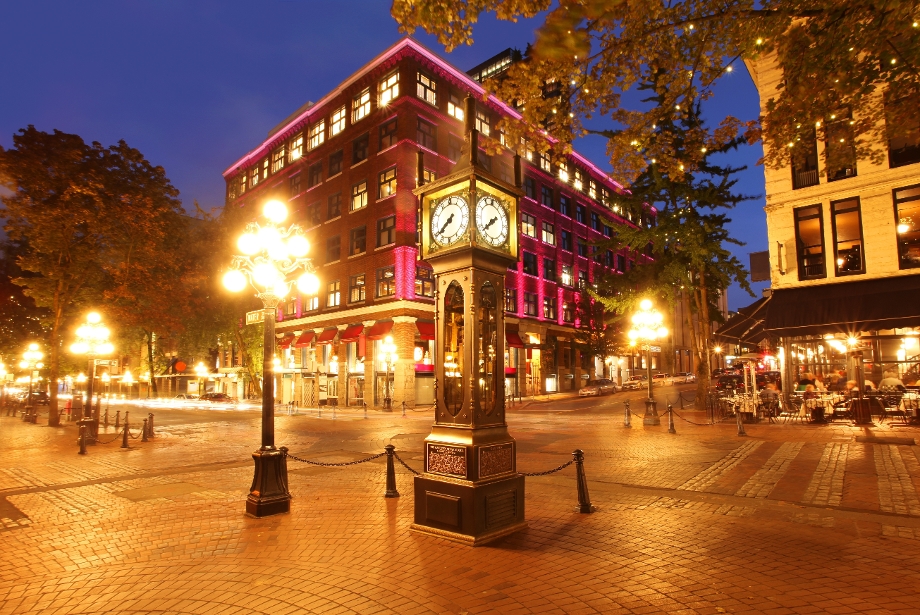 LOCATION & NEIGHBOURHOOD
---
Gastown is a trendy national historic neighborhood located between Chinatown, Downtown Eastside, Coal Harbour and Central Downtown.

It is home to newly renovated Woodward's building, contemporary fashion and interior design boutiques, unique restaurants, nightclubs, bars, and tourist related businesses. The hip area is also home to many law firms, architect offices, art galleries, music and art studios, and film and beauty schools.

HISTORY & MARKET
---
Vancouver's most historic and oldest neighbourhoods. It has a long history of independence and perseverance. Gastown gets its name from Captain John "Gassy Jack" Deighton. In 1867, he was the first settler in the area (which later became Vancouver).
This historic neighborhood is home to many live/work properties. Gastown is now home to the perfect mix of old and new. They have rustic lofts and new modern developments.

SCHOOLS
---
Elementary Schools
There is only one elementary school in the Gastown catchment, Strathcona Elementary School.

Strathcona Elementary School (Public) – 592 East Pender Street
Telephone – 604 713 4630
Kindergarten – Grade 7
Fraser Institute Report Card

Secondary Schools
The only secondary school in the Coal Harbour is King George Secondary School, home of the Dragons. Located a block of Denman Street on Barclay Street.
King George Secondary School – 1755 Barclay Street, Vancouver, BC V6G 1K6
Telephone - 604-713-8999
Grades 8 – 12
Fraser Institute Report Card
King George Secondary School offers a variety of athletic programs and teams:
Fall – Co-ed Badminton, Boys' Soccer, and Girls' Volleyball
Winter – Boys' Basketball, Girls' Basketball, and Ski/Snowboard Team
Spring – Co-ed Tennis, and Girls' Softball

EVERYDAY LIFE STYLE – FITNESS, SHOPPING & RESTAURANTS
---
Grocery Stores
For every day needs, Nesters is located in the heart of Gastown inside the Woodwards Building. For all your everyday essential needs, they are open late for your convenience.
For all your Asian foods, T & T Supermarket is located at 179 Keefer Place. From fresh hot foods or delicious baked goods, they have everything you need.

Shopping
Gastown is home to many independent local boutiques featuring an array of different items. There is something for everyone; from antique and vintage shopping to one – of – a kind local clothing pieces.
Fitness

ATTRACTIONS
---
Seawall
The Seawall is a local favourite. It is a scenic 22 KM path that goes along Vancouver's waterfront. You can either walk, run cycle or rollerblade this beautiful and relaxing path. The entire Seawall takes roughly around 3 hours to casually walk. Enjoy Vancouver's beaches, nature, False Creek and views of the North Shore Mountains.

WALK SCORE
---
Gastown Walkscore
Walk Score of 95
Transit Score of 100
Bike Score of 93
http://www.walkscore.com/score/coal-harbour-vancouver-bc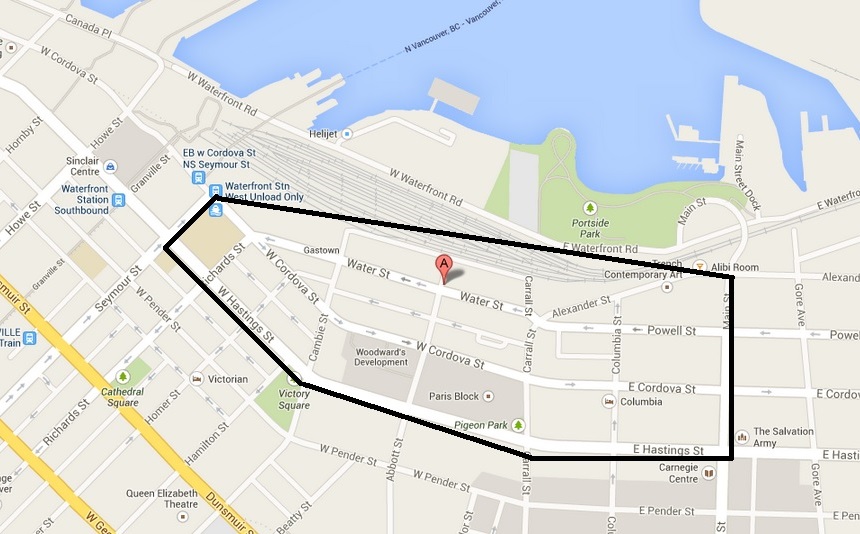 View my listings to see Gastown Condos for sale.