CENTRAL DOWNTOWN REAL ESTATE - "The Heart of Downtown Vancouver"
---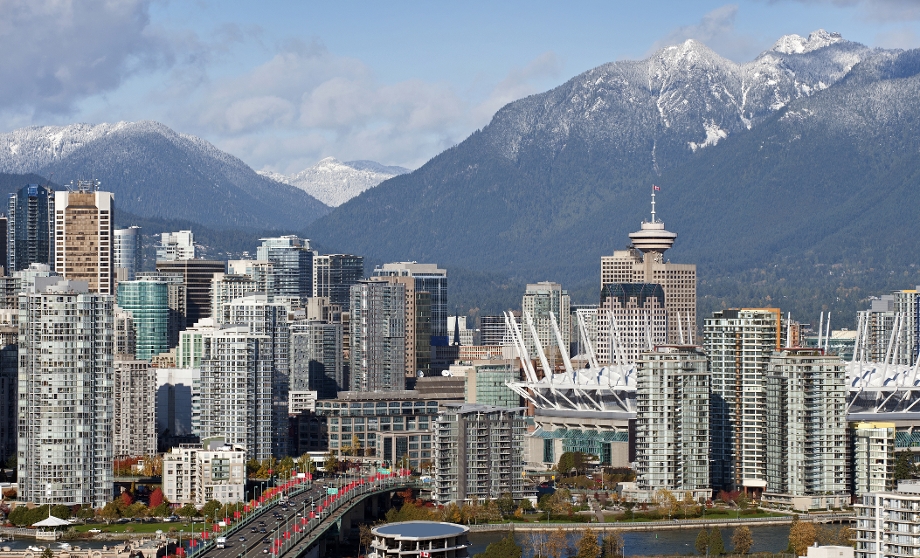 LOCATION AND NEIGHBOURHOOD
---
Central Downtown Vancouver is located in the middle of Yaletown, Coal Harbour, Gastown and the West End. The area is home to Pacific Centre, Robson Street shopping, Granville Street night life, Vancouver financial and business district, and the Vancouver Art Gallery.

MARKET
---
This neighborhood is perfect for investors. It is an ideal area for anyone working in the Downtown Core. Everything is within walking distance and public transportation is easily accessible. Central Downtown has some of the top hotels, fine dining restaurants, entertainment, shopping, and grocery stores.
SCHOOLS
---
Elementary School
Currently, there is only two elementary schools in Central Downtown – Strathcona Elementary School and Lord Roberts Elementary School. A new school, in the International Village is under development and will be the main elementary school for the area once it is complete. Strathcona is serving as the temporary school for now.
Strathcona Elementary School (Public) – 592 East Pender Street
Telephone – 604 713 4630
Kindergarten – Grade 7
Fraser Institute Report Card

Lord Roberts Elementary
1100 Bidwell Street, Vancouver, BC V6G 2K4
Telephone – 604-713-5055
Kindergarten to Grade 7
Fraser Institute Report Card

Secondary Schools
The only secondary school in the Coal Harbour is King George Secondary School, home of the Dragons. Located a block of Denman Street on Barclay Street.
King George Secondary School – 1755 Barclay Street, Vancouver, BC V6G 1K6
Telephone - 604-713-8999
Grades 8 – 12
Fraser Institute Report Card
King George Secondary School offers a variety of athletic programs and teams:
Fall – Co-ed Badminton, Boys' Soccer, and Girls' Volleyball
Winter – Boys' Basketball, Girls' Basketball, and Ski/Snowboard Team
Spring – Co-ed Tennis, and Girls' Softball

EVERYDAY LIFE STYLE – FITNESS, SHOPPING & RESTAURANTS
---
Grocery Stores
The high end market, Urban Fare, is located right by the Sea Wall at 305 Bute Street. They have it all; from luxurious products to every day needs, catering services, a restaurant and café, and a flower shop.
For every day needs, Safeway is located in the heart of Coal Harbour at 1766 Robson Street. For all your everyday essential needs, they are open late for your convenience.
For the vegan lovers, Whole Foods Market is located at 1675 Robson Street. For all your gluten-free and vegan needs, you will be bound to find it here! An amazing smoothie, hot food and salad bar for meals on the go!

Fitness
Shopping
Central Downtown Vancouver is located steps away from the famous Robson Street shopping strict. Full of stores for everyone, Robson Street has everything from the Victoria Secret Flapship store, Lululemon, Aritzia, Forever21, Zara and more. Not too far away is Pacific Centre, where you will find Hudson Bay, Top Shop, H & M and also the future home of Nordstrom.

ATTRACTIONS
---
Seawall
The Seawall is a local favourite. It is a scenic 22 KM path that goes along Vancouver's waterfront. You can either walk, run cycle or rollerblade this beautiful and relaxing path. The entire Seawall takes roughly around 3 hours to casually walk. Enjoy Vancouver's beaches, nature, False Creek and views of the North Shore Mountains.

Stanley Park
Home to the Vancouver Aquarium, Stanley Park is Vancouver's first and largest urban park. This national historic park of Canada is a 400-hectar natural West Coat rainforest featuring the Stanley Park Miniature Train, First Nations art and totem poles, tennis courts, playgrounds, Stanley Park Pitch & Putt, Water Bark, Second & Third Beach, and Second Beach Pool. Enjoy a picnic outside or have a meal at one of the parks famous restaurants, Teahouse, the Fish House, Prospect Point café or Stanley's Park Bar and Grill.
WALK SCORE
---
Central Downtown Vancouver Walkscore
Walk Score – 95
Transit Score – 100
Bike Score – 79
View my listings to see Central Downtown Condos for sale.